Spring, Summer and Fall…
Fish with Captain Dan!
Welcome to Dan Jasper's Lake Minnetonka Fishing Guide Services, where you can discover the ultimate fishing experience on one of Minnesota's premier lakes. With over 20 years of experience as a fishing guide, Dan Jasper is the authority on Lake Minnetonka fishing.
Lake Minnetonka is a 14,000-acre lake that is home to a wide variety of fish species, including walleye, northern pike, muskie, crappie, and bass. With Captain Dan as your guide, you'll have the opportunity to catch as many fish as possible and possibly a trophy-sized fish while enjoying the natural beauty of the lake.
Dan's fishing guide services are designed to provide you with the best possible fishing experience. He wants you to have fun and catch every fish possible.  Whether you're an experienced angler or a beginner, Dan's expert guidance will help you find the best fishing spots and techniques to catch the biggest fish.  Most of all, he loves helping people learn how to catch fish.
Some other credentials Dan has include:
USCG Captain and full-time professional angler
Trained in First aid and CPR
Tournament angler
Has in-depth knowledge of the West Metro lakes
Lives on Lake Minnetonka and knows where the fish are biting
Being a fishing guide is his profession and he takes it seriously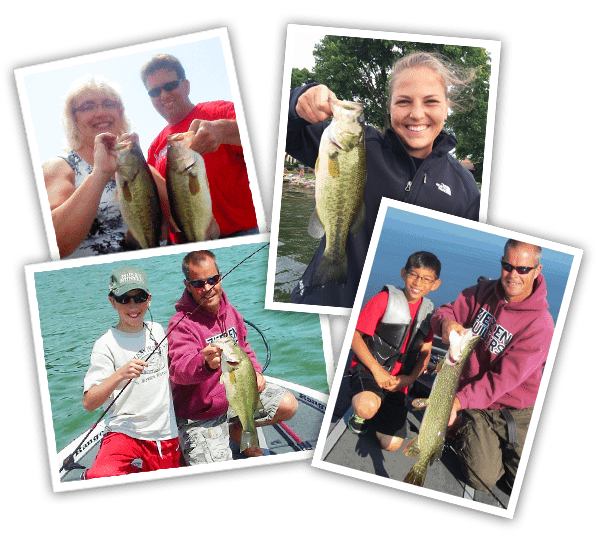 We Provide Everything
From the professional fishing guide, to the luxury boat, to top of the line rods, reels, tackle and bait, we have you covered. Your fishing experience couldn't be any simpler – just show up and let Dan guide your trip. He will teach you how to find the fish, and even better, how to get the fish to bite, so you can catch more fish with him and on your own.  All you need to bring is your fishing license.
In addition to his expert fishing guidance, Dan Jasper also offers educational services to help you become a better angler. He can teach you new techniques, share his knowledge of Lake Minnetonka's ecology and the behavior of the fish species you're targeting.
Some suggested items to bring:
Rain Gear and Jacket (Dress for the weather)

Sun Protection – (Sun Screen, Hat etc.)

Polarized Sun Glasses

Camera
Half Day
Fully Guided trip with Professional Angler Dan Jasper
1 – 2 People
Professional Tournament
Bass Boat
Rods, Reels, Bait & Tackle
Life Jackets, Water & Ice
Full Day
Fully Guided trip with Professional Angler Dan Jasper
1 – 2 People
Professional Tournament
Bass Boat
Rods, Reels, Bait & Tackle
Life Jackets, Water & Ice